Confidential eczema advice
Do you have questions about your own or your child's eczema? Please phone or email our free, confidential Helpline.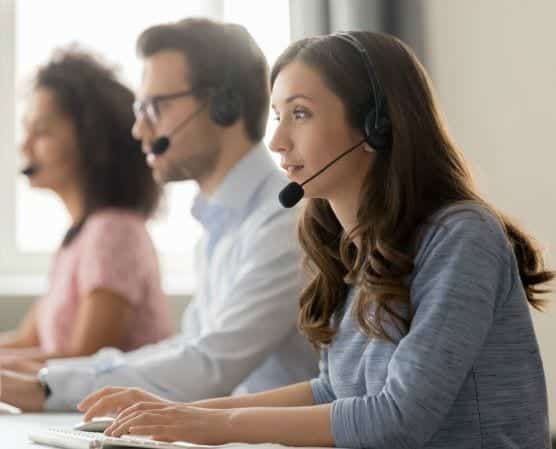 Our Helpline number is 0800 448 0818. We are open Monday to Friday between 10am and 4pm, not including Bank Holidays. As we're a small team, there may be times when all our staff are busy and unable to answer calls immediately. But if you leave a voicemail message with your name and number, we'll call you back as soon as possible.
You can also email your questions to helpline@eczema.org. We respond to emails as quickly as we can, and always within five working days.
Frequently asked questions about the Helpline
I don't live in the United Kingdom. Can I contact the Helpline?
As a UK-based charity, we are only able to take enquiries from people living in the UK. We don't know enough about the availability or names of treatments in other countries, or the way other healthcare systems work, to be able to help people living outside the UK. Our Useful links page contains links to patient organisations in some other English-speaking countries.
Can I call the Helpline more than once?
As a small team, unfortunately we're not able to offer ongoing support. You're welcome to call us again if your situation changes and you have new questions. To get the most out of your call, you might find it helpful to write your questions down beforehand. We can't guarantee that you will speak to the same adviser if you call again.
Can I send you photos of my own or my child's eczema?
We would prefer that you don't send us photos. We are not able to diagnose, so if you need a diagnosis or assessment, please make an appointment to see your GP.
The Helpline is open but I can't get through to someone. What should I do?
If you're calling during our opening hours (10am to 4pm weekdays, apart from Bank Holidays), we're sorry you can't get through to us at the moment. We recommend leaving a voicemail message containing your name and phone number, and we'll call you back as soon as possible. This is likely to be the same day or the next day.
Is there a minimum age to contact the Helpline?
If you're aged 16 or younger, we need to have a parent/carer present during a phone call or copied in to emails.