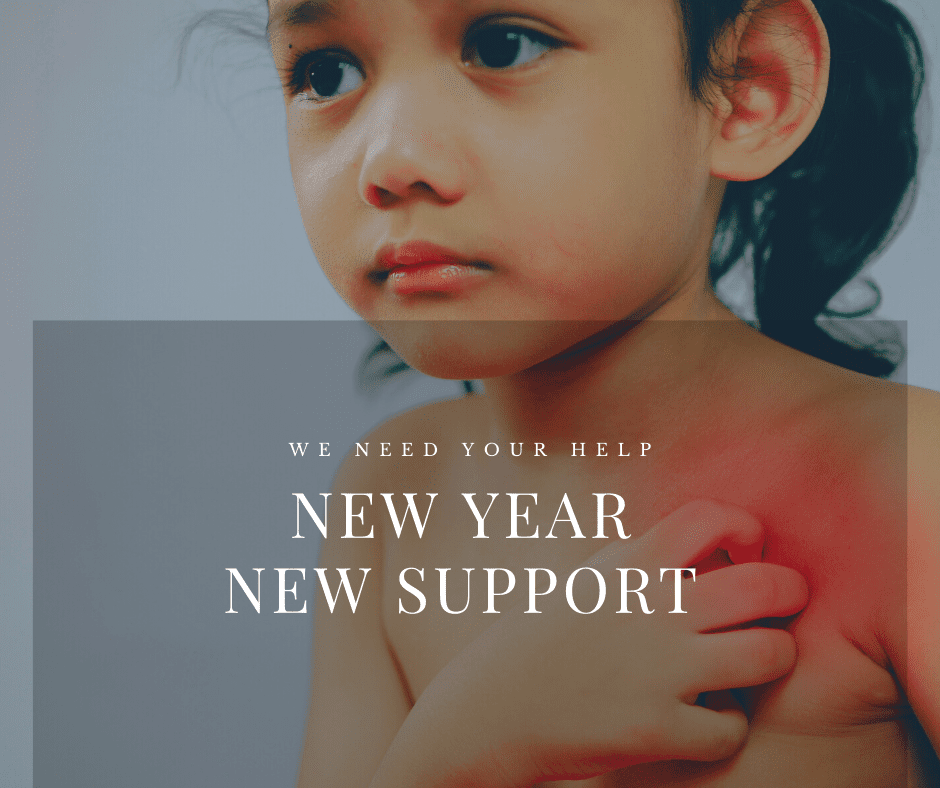 Please support National Eczema Society this New Year, so we can be there to support you when you need us most.
As a result of Covid-19 we are getting more calls and emails from people with eczema seeking advice and reassurance.
People are finding it harder to secure appointments with their GP and other healthcare professionals and are turning to us for advice instead. That's why it's vital that we are there for them this New Year and beyond. In these difficult times, our Helpline gives them a safe environment where they can be listened to and share their concerns.
To continue to help as many people as possible, National Eczema Society is looking to expand the ways in which people with eczema can reach us for advice and support. In 2022 we want to introduce a WhatsApp message response service, as well as instant messaging options on our website. These will allow us to have immediate, real time online conversations with people who need eczema answers and support quickly – including younger people, who often prefer to use messaging services.
By choosing to donate appeal, you will provide us with the funds we so desperately need during these difficult times, to develop this brand new service for those who rely on us.
It's only thanks to your generous donations that we can be there for every person who needs us.
Thank you!