Give the gift of hope for future generations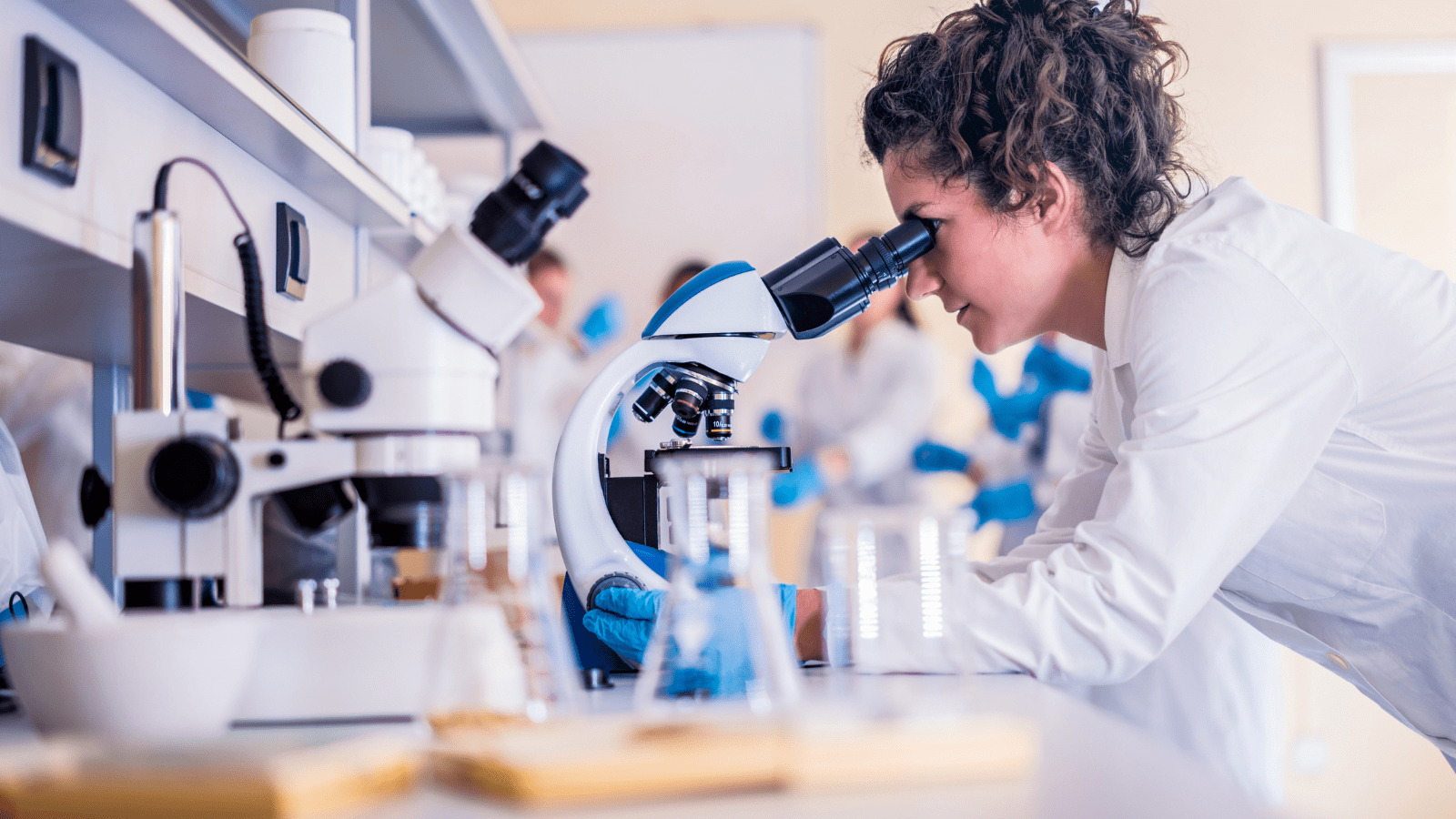 As we reach the end of another year, there's no denying it has been a difficult time for many of us. The cost of living pressures we are all facing can be harder for those with long-term health conditions like eczema. We are so grateful in these challenging times for everyone who supports National Eczema Society. Our work remains as important and needed as ever.
Whilst dealing with the realities of today, we must also look to the future. We know our supporters are keen to see more research into the causes of eczema and new treatments. Eczema is a complex inflammatory condition involving our genetic make-up, our immune system and our environment. This makes research more difficult because so many factors contribute to how eczema develops and our individual response to treatments. Despite the challenges, the goal of finding more effective treatments ­– and ultimately a cure ­– is what people with eczema want and deserve.
The Society already supports vital eczema research. You can read more about the many research projects and trials we have helped here. With your help, we want to build on these successes and start a new National Eczema Society programme to fund the most promising researchers working in eczema. We believe this is the most effective way we can one day find a cure for this painful and debilitating skin condition.
If you can, please support National Eczema Society with a gift this Christmas. No matter how big or small, your support for research will make a lasting difference for future generations. Donating online is easy here, or if you have a JustGiving account, you can donate here.
Alternatively, you can text XAPPEAL to 70450 to donate £10. If you would like to donate but don't wish to hear more from us, please text XAPPEALNOINFO instead. Texts will cost the donation amount plus one standard network rate message, and you'll be opting into hearing more from us.
Very best wishes to all in the eczema community at this special time of year.
Thank you!