Professor Celia Moss OBE (Chair)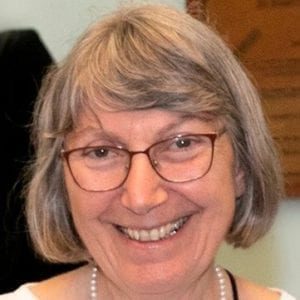 Celia has been Consultant Dermatologist at Birmingham Children's Hospital for over 25 years and is honorary Professor at the University of Birmingham. She has a long association with NES, having been a member of the Medical Advisory Board in the 1990s and a Trustee since 2019. She has served on several national committees and medical advisory boards, and chaired the British Society for Paediatric Dermatology and the NHS England Clinical Reference Group for dermatology. Now retired, she lectures, advises and publishes widely on paediatric and genetic dermatology, and is a firm believer in patient support groups. In 2016 she was awarded an OBE and the Archibald Gray Medal of the British Association of Dermatologists.
Dr Paula Beattie

Paula is a Consultant Dermatologist and Honorary Senior Lecturer at the Royal Hospital for Children in Glasgow. She trained in dermatology in Belfast and Dundee before undertaking fellowships in paediatric dermatology at the Hospital for Sick Children, Toronto and Great Ormond Street Hospital, London. Paula has special interests in eczema and its impact on patients and vascular anomalies. She is actively involved in eczema teaching, guideline development and research; including pharmaceutical trials of new therapies for eczema in children and adults. Helen is also involved in the setting up of an eczema systemic therapy register (A-STAR).
Dr Christine Clark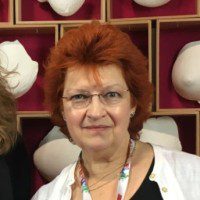 Professor Mike Cork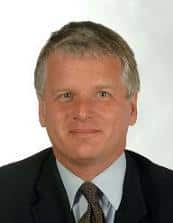 Mike is head of Sheffield Dermatology Research, in the Department of Infection, Immunity & Cardiovascular Disease, Faculty of Medicine, Dentistry & Health at The University of Sheffield, UK. He is a Consultant Dermatologist to Sheffield Children's Hospital (SCH) NHS Trust and to Sheffield Teaching Hospitals (STH) NHS Trust. He specialises in treating children and adults with the most severe atopic dermatitis and sees patients from anywhere in the UK. At Sheffield Children's Hospital, he leads an integrated atopic dermatitis – allergy – psychiatry service, designed to manage the most complex patients. He leads clinical trials of new treatments for atopic dermatitis at the Clinical Research Facilities at SCH for children and at STH for adults. He is chief investigator in the UK for many of the trials for new biologics, small molecules and topicals for atopic dermatitis. His research group has a special interest in the skin barrier and the prevention of atopic dermatitis.
Professor Carsten Flohr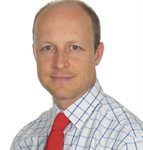 Carsten holds the Chair in Dermatology and Population Health Science. He has a particular interest in novel methods of atopic dermatitis (AD) prevention (early life risk factors) and thCarsten is a consultant dermatologist and with major academic and research commitments. He holds the Chair in Dermatology and Population Health Science at King's College London & Guy's and St Thomas' NHS Foundation Trust. He has a particular interest in novel methods of atopic dermatitis (AD) prevention (early life risk factors) and therapeutics, especially in severe AD. He is Chief Investigator of the UK-Irish TREatment of severe eczema in children Trial (TREAT), which compares cyclosporine with methotrexate in children with recalcitrant atopic eczema. He is also Chief Investigator of the Softened water for eczema prevention trial (SOFTER) and the UK-Irish Atopic Eczema Systemic Therapy Register (A-STAR). Carsten is a Founding Director of the International Eczema Council and past President of the British Society for Paediatric and Adolescent Dermatology.
Dr Helen Goodyear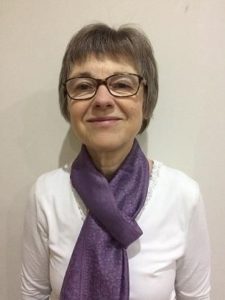 HHelen trained in Paediatrics and developed a special interest in Paediatric Dermatology undertaking her MD thesis on herpes simplex virus infections in children with atopic eczema, spending seven years at Great Ormond Street Hospital for Sick Children, London. Since 1995, she has been a Consultant Paediatrician in Birmingham with regular paediatric dermatology clinics. She has a strong medical education interest with Masters degrees in both Medical education and Managing healthcare careers and in addition to her Associate Postgraduate Dean role was Head of the School of Paediatrics (for junior doctor training) in the West Midlands for 12 years. In 2021, she was awarded a prestigious Honorary Fellowship by the Royal College of Paediatrics and Child Health.
Shal Henry-Treloar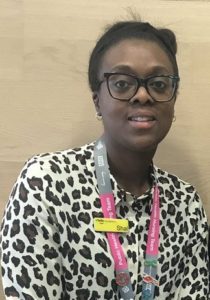 Karina Jackson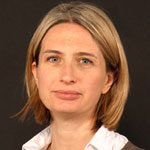 Karina is a recently retired dermatology nurse with more than 20 years' experience. She works in a specialist adult eczema service seeing people with severe or complex eczema and supporting the delivery of a multi-professional service. She has a keen interest in patient and public education and information sharing. Karina developed the Eczema Education Programme delivering eczema education to groups of parents / carers of children with eczema. She has co-led the development of online education videos on how to use topical therapies for skin disease. Karina also takes a lead role in health care professional education and runs an annual clinical dermatology care course for nurses and allied health professions (AHPs).
Professor Sinead Langan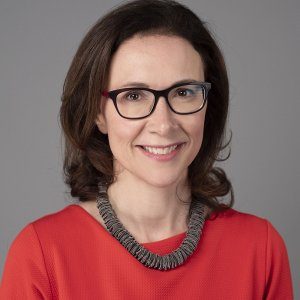 Dr Angelika Razzaque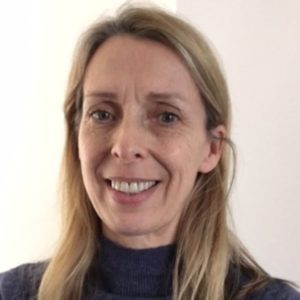 Dr Donna Thompson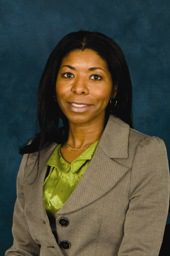 Julie Van Onselen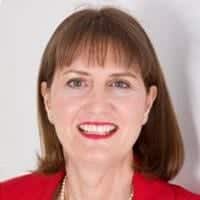 Julie is a Dermatology Lecturer Practitioner; her background is 30 years as a dermatology clinical nurse specialist, in both primary and secondary care. Her education and training company is Dermatology Education Partnership Ltd focuses on dermatology educational projects and training courses in practical dermatology as well as working in conjunction with training associates. Julie works for skin support groups, with a regular weekly session on the National Eczema Society complex helpline; she has also developed a primary HCP online course 'Psoriasis in Practice' with PAPAA. Julie is a health care writer publishing in professional and health care journals; she is past editor of the BDNG Journal, Dermatological Nursing. She has contributed national projects, recently the Psoriasis Setting Priorities Partnership project and the RCGP Spotlight tool kit. She is a committee member of the BDNG primary care special interest group and the Primary Care Dermatology Society (PCDS). She works clinically twice a week, in an NHS primary care dermatology service at Solihull and south Birmingham CCG and with SkinHealth UK, running skin cancer detection and awareness clinics; in the past she ran nurse-led clinics in eczema, psoriasis and acne care.
Professor Andrew Wright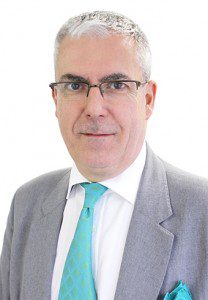 Andrew has a long association with NES as an expert advisor. Appointed as a consultant dermatologist in Bradford in 1990, his research interests include eczema, psoriasis, and skin cancer. He is an associate clinical director of Bradford University's Centre for Skin Science. In March 2019, Andrew retired from NHS clinical work but he remains as Research Head for the Bradford NHS Foundation Trust.
Andrew Proctor (Board Secretariat)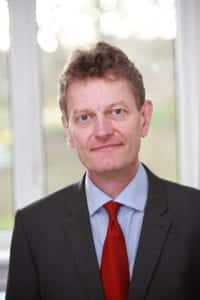 Andrew joined National Eczema Society as Chief Executive in March 2018. He has worked in the voluntary sector for over 15 years, including spells with Asthma UK, Alzheimer's Society and Action Medical Research. He believes passionately in people having the right information and advice to make informed choices about their health, and in supporting people to self-manage their health conditions effectively. Andrew has a particular interest in digital, which he sees as playing an increasingly important role in healthcare and in helping National Eczema Society reach more people affected by eczema. He is inspired by the Society's many members, donors, partners and other stakeholders who work so hard to improve the quality of life for people with eczema.