Andrew Proctor, Chief Executive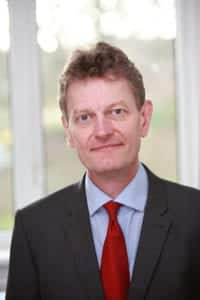 Andrew joined National Eczema Society as Chief Executive in March 2018. He has worked in the voluntary sector for over 15 years, including spells with Asthma UK, Alzheimer's Society and Action Medical Research. He believes passionately in people having the right information and advice to make informed choices about their health, and in supporting people to self-manage their health conditions effectively. Andrew has a particular interest in digital, which he sees as playing an increasingly important role in healthcare and in helping National Eczema Society reach more people affected by eczema. He is inspired by the Society's many members, donors, partners and other stakeholders who work so hard to improve the quality of life for people with eczema.
Andrew started his career in commercial publishing, editing a number of trade and consumer titles both in the UK and Hong Kong. He then moved into communications and marketing roles at the University of Sussex, where as Director of External Relations he worked on a range of transformational initiatives. These included a revision of the undergraduate curriculum and establishment of the Brighton and Sussex Medical School. When not working, Andrew keeps busy with family and friends and enjoys travelling.
Follow him on Twitter @andy1online
Samantha Skelding, Deputy Chief Executive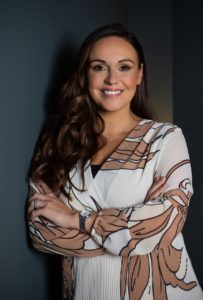 Samantha joined National Eczema Society in December 2021. She has worked in the charity sector for many years, most recently at the British Heart Foundation. Whilst there, Samantha headed up a team specialising in Corporate Partnerships and Community Fundraising. Her forte is working on transformational, strategic and commercial partnerships.
Sammi has eczema herself and spent many years trying to manage her condition. As a result, she is very passionate about ensuring that we continue to grow as an organisation and are able to help as many people affected by eczema as possible. She is committed to making life easier for the 1 in 5 children and 1 in 10 adults who suffer from eczema.
Outside of work Sammi enjoys spending time with her family and her Cockapoo Ralf.
Alice Lambert, Head of Services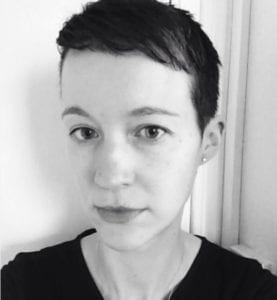 Alice joined National Eczema Society in June 2017. She manages the charity's Helpline service and social media presence, writes for Exchange, responds to consultations and updates publications and the website. Before joining National Eczema Society, Alice worked as Senior Policy Adviser at the British Dental Association. She has also worked for the MS Society and the Royal College of Obstetricians and Gynaecologists, where she helped doctors who had trained overseas with their applications to get onto the specialist register, which would allow them to work as consultants in the UK. Alice is keen to raise the public profile of eczema, and to make sure everyone with eczema has access to empathetic, evidence-based information, support and advice.
Hayley Watts, Finance Manager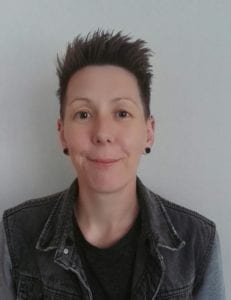 Hayley joined National Eczema Society in July 2019. Hayley manages all day-to-day aspects of the Society's finances, as well as assisting with quarterly management and year end accounts. She has over 10 years' experience working within the charitable and membership sector.
Prior to joining National Eczema Society Hayley has held roles at the following: Finance Officer for The Reading Agency; Membership and Finance Co-ordinator at the British Association of Perinatal Medicine; and Membership Executive at the Institute of Food Science and Technology. Hayley has a keen interest in implementing new systems/procedures in order to improve the efficiency and effectiveness in how administrative and financial processes are carried out.
Hayley is passionate about seeing National Eczema Society continue to grow, so we can continue to help as many people affected by eczema as possible, and to see awareness and understanding of eczema improved in the wider society.
Ingrid Spickett, Helpline and Supporter Care Adviser
Ingrid joined National Eczema Society in September 2022. She is a first point of contact for enquirers via our Helpline, playing a key role in providing personalised information and advice to people affected by eczema.
Ingrid started her career in nursing, working for over 20 years in the NHS, before bringing her experience to the voluntary sector. She has worked at several health and disability charities, including Prostate Cancer UK and Sense, focussing on the delivery, management and development of information and support services.
Ingrid's work has given her great insight into the difference quick access to accurate information and advice can make, enabling people to take action and make informed choices about their care.
Helen Dennis, Dermatology Nurse Adviser
Helen has over 25 years' experience in dermatology, both in the hospital setting and community. She has worked at Guys and St Thomas' NHS Trust in several roles: a Research and Development Sister in Dermatology, Clinical Nurse Specialist, and Dermatology Nurse Practitioner in the community. She is a keen educator of parents and healthcare professionals and was the coordinator for the Eczema Education Programme, a service training parents to self-manage their child's eczema. Helen wrote the Society's booklet for teenagers 'Live your life', which has received praise from readers worldwide. Her children had eczema and she strives to support parents to feel confident in the day to day decisions needed to manage a child's eczema. Helen works as an adviser on the Society's helpline and regularly contributes to the Ask the Expert section in Exchange magazine.
Julie Van Onselen, Dermatology Nurse Adviser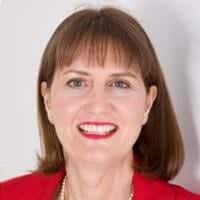 Julie has worked with National Eczema Society for 25 years, as a local volunteer and now as an NES nurse adviser for four hours a week. Julie's work at NES includes working on the helpline, writing eczema information, and supporting NES at public events. Julie is a qualified adult and children's nurse; she has worked in dermatology for the majority of her career, as a dermatology ward sister and dermatology liaison nurse in Oxford. Currently, she works UK-wide in an educational role, including as a part-time online lecturer in dermatology at the University of Stirling. Julie continues to maintain a clinical role alongside her educational work, recently working in a community dermatology clinic, which included working with children and adults with eczema. Julie is passionate about improving care and support for people with skin conditions, in educating patients and healthcare professionals.