About clothing and eczema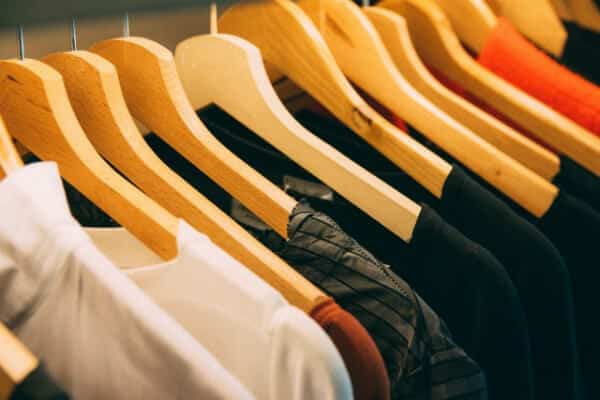 Many people with eczema find that wool and synthetic materials, such as polyester and nylon, cause overheating, sweating and irritation, which set off the dreaded itch. Rough seams, fibres, fastenings and threads can also cause problems for sensitive skin. Your choice of clothing can make a considerable difference to how comfortable you feel.
Which clothing materials are the most eczema-friendly?
Cotton (preferably 100%) tends to be the most commonly recommended textile for people with eczema. Cotton is soft, cool, great at absorbing sweat, easily washable and allows the skin to 'breathe'. 'Cotton rich' blends can contain a significant proportion of polyester, so be sure to read labels carefully to see exactly what proportion of cotton is included before you buy.
Bamboo, another soft, breathable material, is more absorbent than cotton, highly effective at regulating temperature (keeping you cool in summer and warm in winter) and has antibacterial
properties. Bamboo can be confusing – the bamboo in clothing is generally described as 'bamboo viscose' or 'viscose derived from bamboo'. It tends to be teamed with cotton and a proportion of elastane/spandex/lycra. The processing of bamboo viscose is chemical intensive and not very environmentally friendly, but the material has the properties that make bamboo an attractive option to people with eczema.
An equally eczema-friendly option that is more environmentally friendly is lyocell/TENCEL. This
is a cellulose fibre derived from bamboo or wood pulp in a closed-loop manufacturing system that uses less toxic chemicals and recycles almost 100% of solvent in the process.

Silk is another good regulator of body temperature that is also soft and breathable. As well as ordinary silk clothes, it's possible to buy close-fitting silk garments specifically designed for people with eczema. These garments are usually worn underneath regular clothes. Ordinary silk clothes (as opposed to therapeutic garments) are less practical than cotton or bamboo: silk can't be washed as easily and creams are more likely to mark it.
To obtain the information on this page in a PDF format, and to obtain a list of stockists of clothing and bedding made from eczema-friendlier materials, please download our Clothing and eczema factsheet, below. For more clothing tips, please download the article on clothing from our magazine, Exchange, below.